Motron Motorcycles – A new motorcycle brand from Austria
March 5, 2021
Austrian group KSR presented their new brand through a 4-part film series called "Follow the Mâ€.
https://www.youtube.com/watch?v=nkfFGU1Goxc
The new brand, Motron Motorcycles, presented in a fresh, yellow theme, reflects the entire brand identity and design of the motorcycles. Speaking of the brand's model range, Motron Motorcycles' current lineup consists of 13 bikes from 3 different segments. The bikes are aimed specifically at the entry-level and mid-size segment in the two-wheeler sector with an attractive price / performance ratio.
In-depth review of Motron's 2021 product line. With an extensive product line of 13 motorcycles, the product portfolio of the new Austrian brand is not limited to petrol motorcycles and scooters. Indeed, among the 13 models, there are three electric scooters as well as a mini electric bike!
The displacement of gasoline motorcycles varies from 50cc to 400cc. On the other hand, the electric models currently offered fall within the European class L1e and are offered with Bosch electric motors of 15,000 W or 2,000 W.
"The launch of the new Motron brand hits exactly the pulse of the times. Especially in times like these, when people yearn for a fulfilling balance in their pandemic daily life, we appeal to a target group who can find in Motron a brand to start a new hobby, a new passion. Our brand slogan "GET OUT†underlines our approach to fighting tough times, going out and having fun on a Motron, â€say Michael and Christian Kirschenhofer, owners of KSR Group.
Source: Motorcycles
Range
Gasoline
X-NORD 125
A 124.8cc adventure motorcycle ready for city and country roads.
X-NORD 125 TOURING
Based on the X-Nord 125, the X-Nord 125 Touring contains saddlebags for long journeys.
REVOLVER 125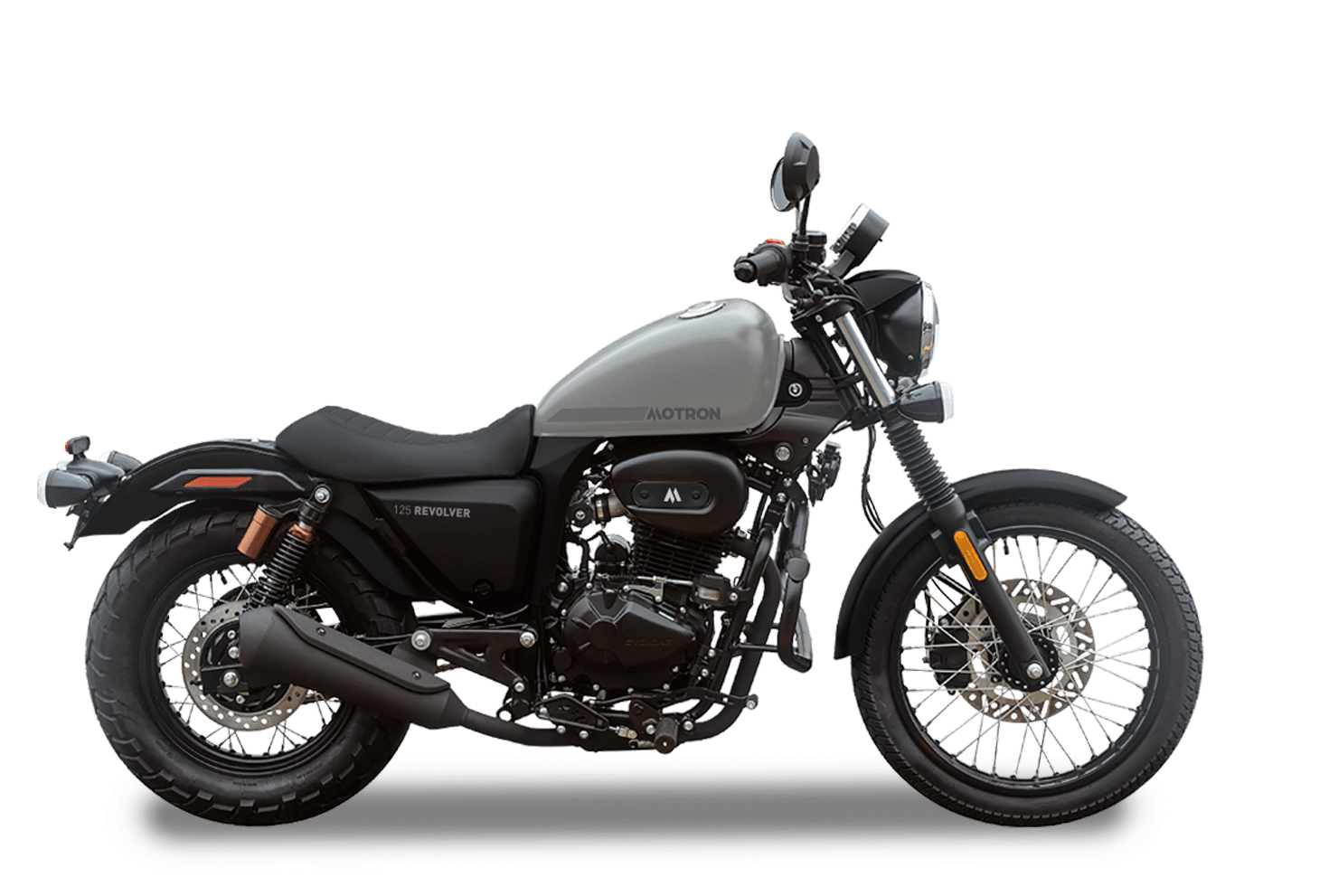 A 124.8cc urban cruiser with stunning retro styling.
WARRIOR 400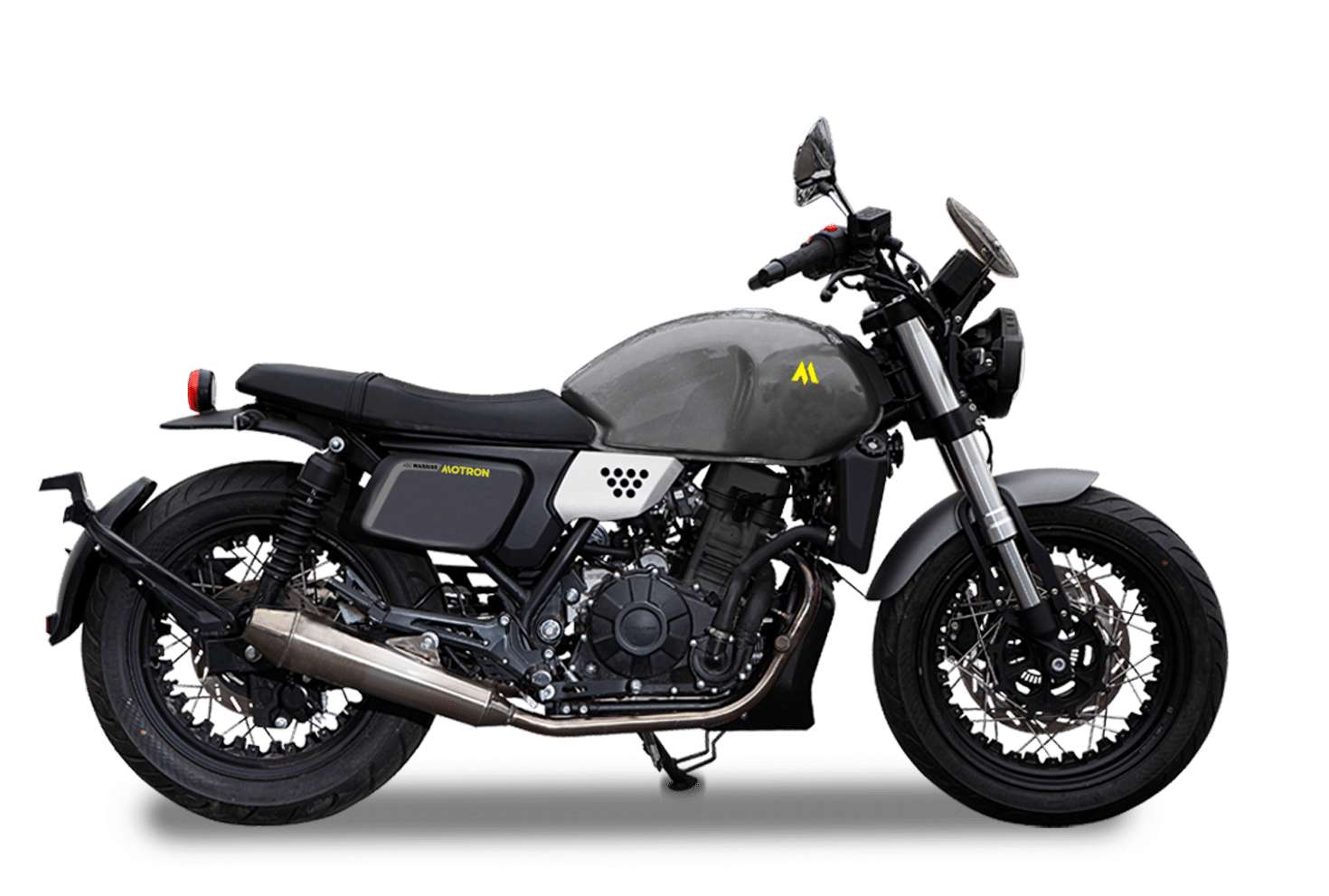 The biggest machine in the Motron range. Motron says the Warrior 400 is for those looking for speed.
BREEZY 50
A modern, air-cooled, low-emission scooter for speeding through the city.
IDEO 50
A fun scooter with a classic Italian design.
IDEO 125
The big brother of the Ideo 50. Motron says the Ideo 125 is designed for city and highway driving.
VENTURA 125
A modern scooter that is fuel efficient and powerful enough for urban and rural roads.
Electric
CUBERTINO
Powered by a 1500W Bosch motor, this Cub-inspired electric Cubertino comes with a stunning look and a range of 56 km. One of our favorites!
WHISPER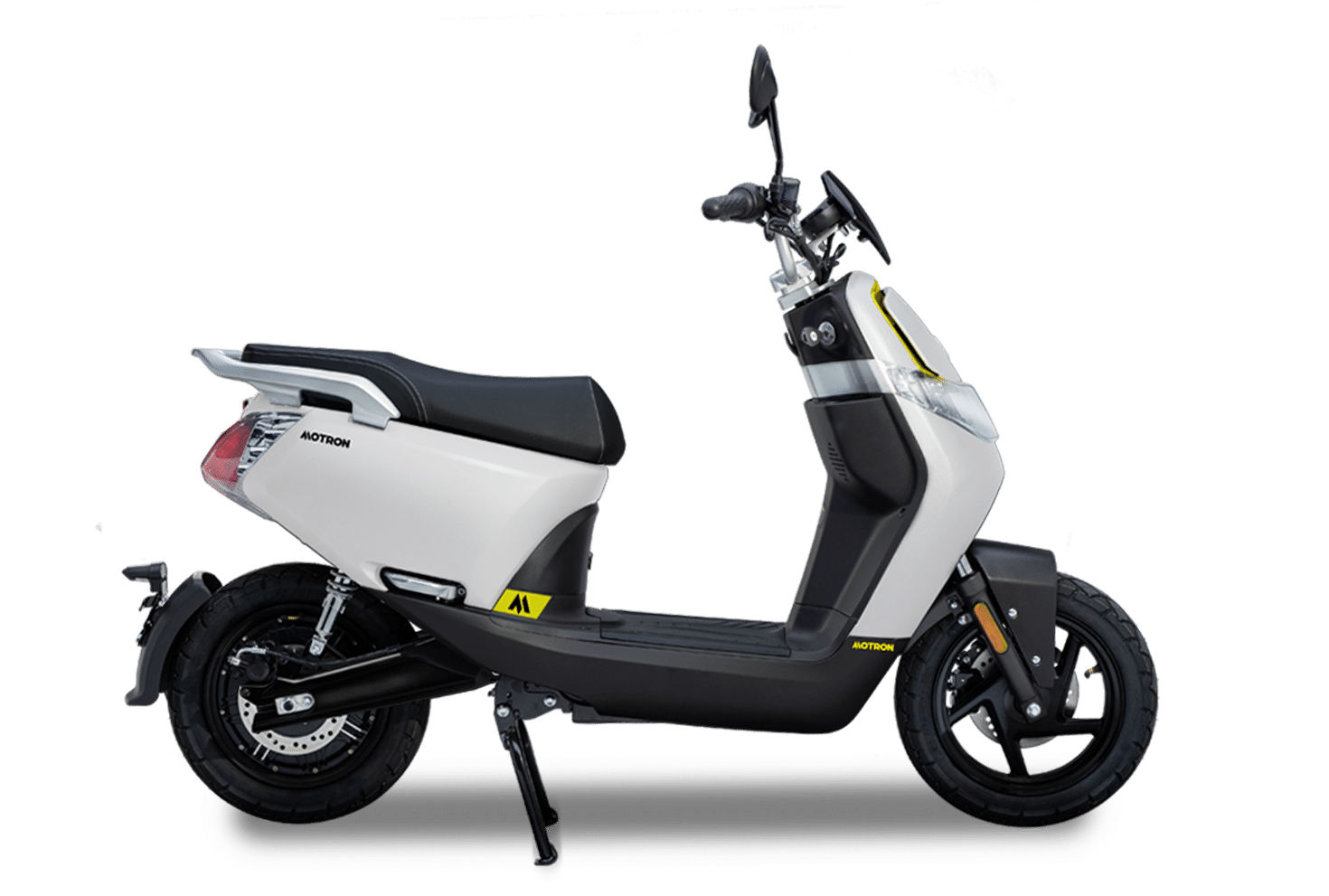 Powered by a 1500W Bosch motor, the Whiz is specially designed for city driving.
VOLTZ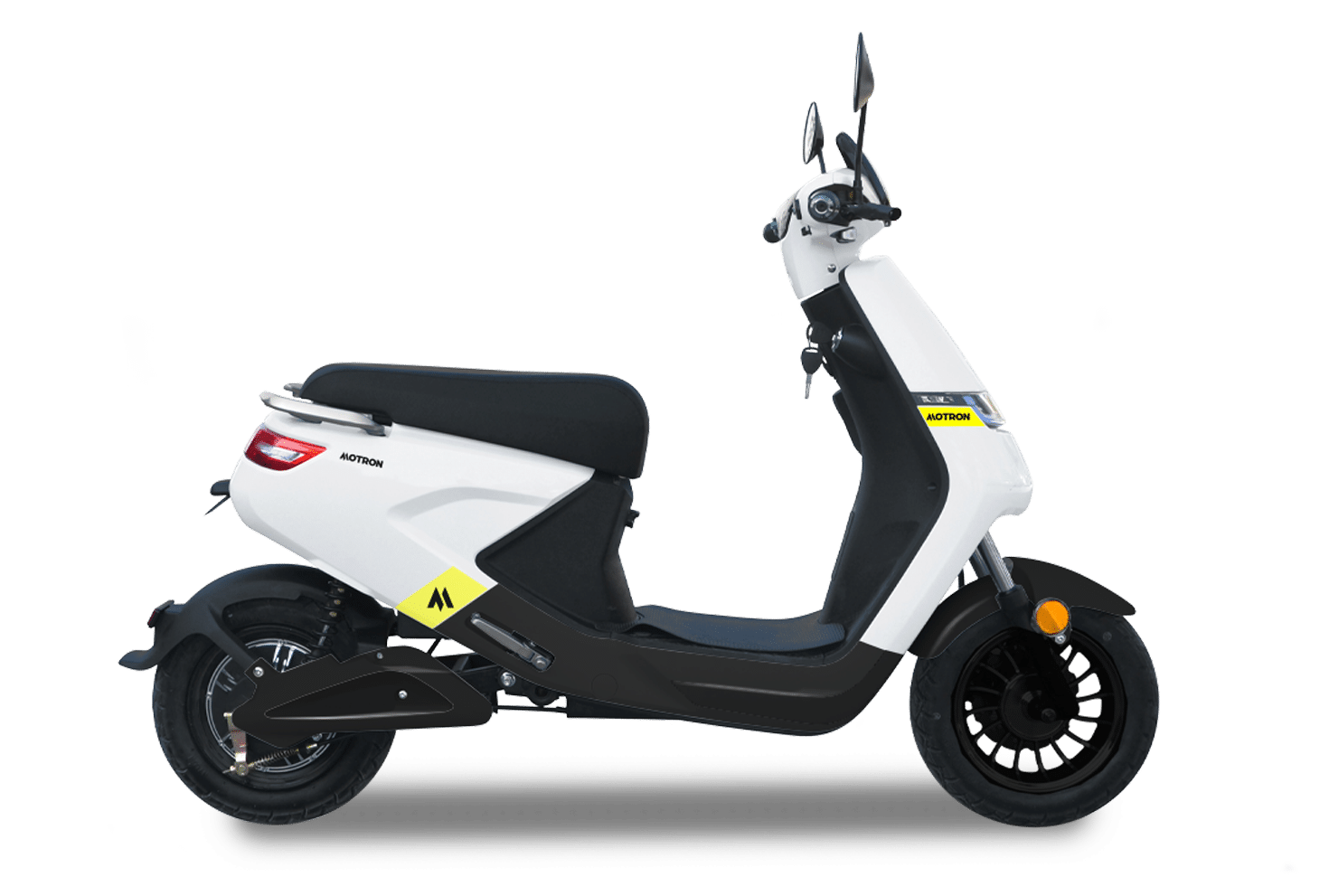 The Voltz is a light machine for the city. Powered by a 2000W Bosch motor and removable Samsung battery, Voltz has a range of 65km.
VIZION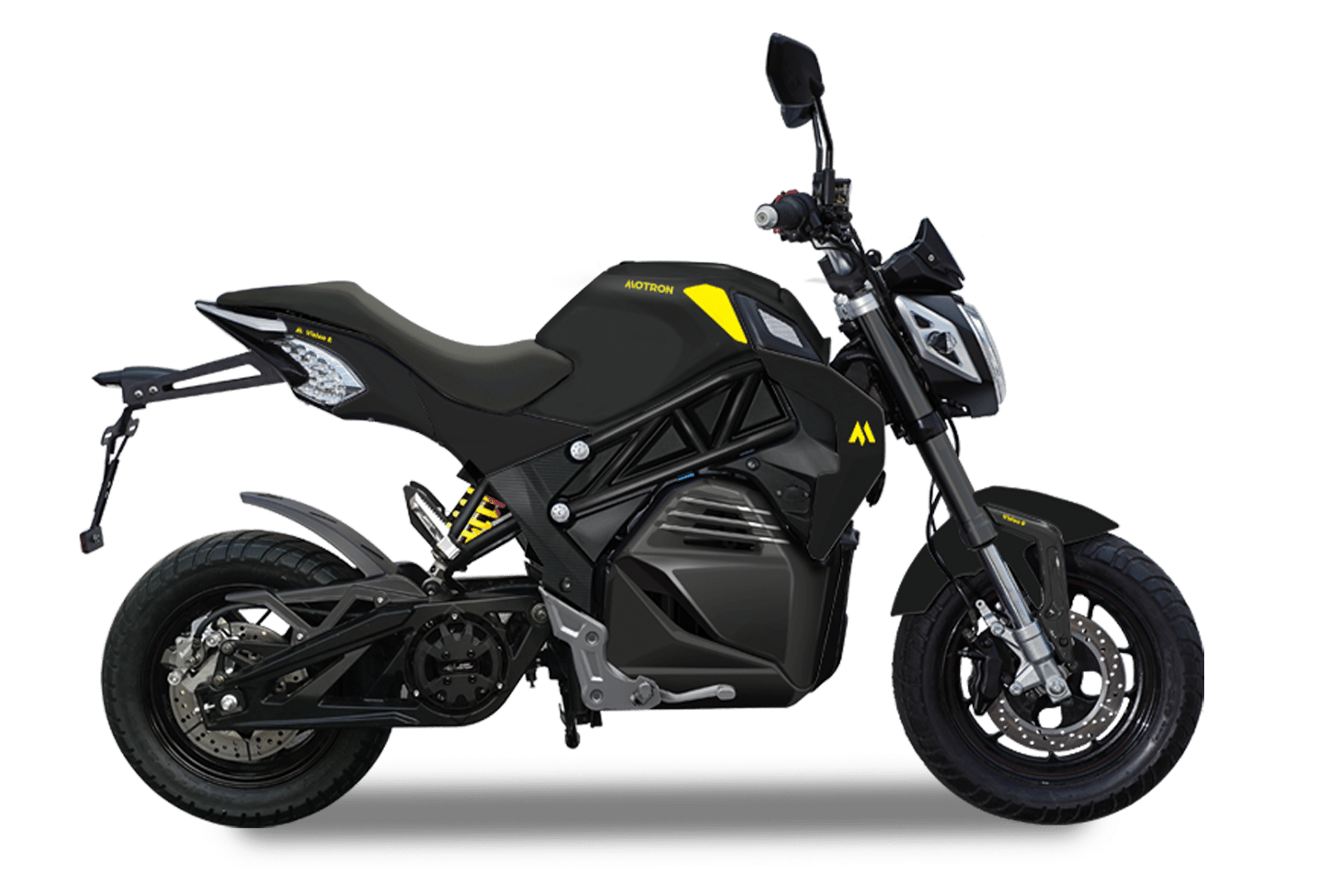 Powered by a 1500 W Bosh motor, the Vizion mini-bike reminds us of the Honda MSX and Benelli TNT 135. A very interesting concept!
Availablity
Motron has announced that the electric models (WHIZZ, CUBERTINO, VOLZ and VIZION) will be launched first. Subsequently, internal combustion models (X-NORD 125, REVOLVER 125, WARRIOR 400, BREEZY 50, VENTURA 125, IDEO 50 and IDEO 125) will arrive in dealerships from the second quarter. Meanwhile, the last two models, NOMAD 125 and X-NORD 400 are expected to launch in the second half of this year.
Motron has announced that they will initially focus on the European market, starting with Germany, Austria, Switzerland, Italy, Spain, France, Belgium, the Netherlands and Greece. The distribution network is expected to expand to other European countries during the year 2021.
Source: Demotos